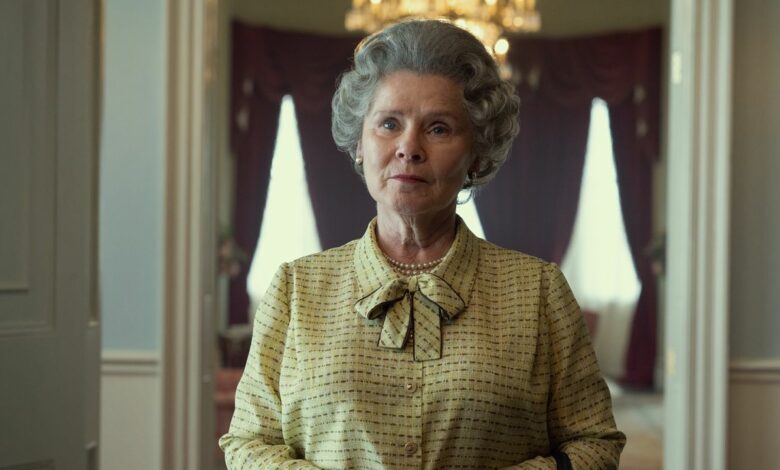 Netflix announced that the sixth and final season of "The Crown" will be released in two halves separated by a month before the end of 2023.
The final season will consist of eight episodes, according to the "tvseriesfinale" website.
The finale of the series, which revolves around the life of Queen Elizabeth II and her family, will focus on the death of Princess Diana and its impact on Prince William.
The season stars Imelda Staunton, Jonathan Pryce, Lesley Manville, Dominic West, Elizabeth Debicki, Claudia Harrison, Olivia Williams, Jonny Lee Miller, Salim Dow, and Khaled Al-Abd.
Ed McPhee (Prince William), Luther Ford (Prince Harry), and Meg Bellamy (Kate Middleton) will appear in the second part of season six.
The fifth season of The Crown series was released last November 9, with a completely new cast, according to a report by "Variety" magazine.
Imelda Staunton plays the role of Queen Elizabeth II, instead of Olivia Colman, while Jonathan Pryce plays the role of her husband, Prince Philip and Dominic West plays the role of Prince Charles.
Elizabeth Debicki stars as Princess Diana, with Lesley Manville as the Queen's sister, Princess Margaret, and Jonny Lee Miller as Prime Minister John Major.
Salim Daw was chosen to play the role of billionaire Mohamed Al-Fayed, while Amir Al-Masry was chosen to play the role of the younger Al-Fayed.
Khaled Abdullah played the role of Dodi Al-Fayed's son, who died tragically in the same Parisian car accident in 1997 that killed Princess Diana.