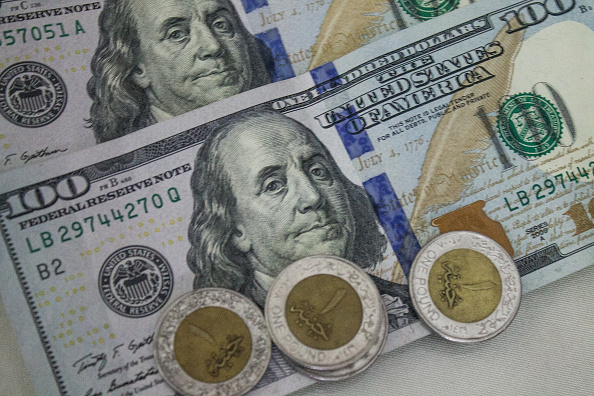 The head of Egypt's sovereign wealth fund Ayman Soliman said that Egypt's inflation, which has accelerated to record levels, has reached its peak, the RT Arabic website reported.
The weakness of the pound resulting from its flotation was a good thing for controlling production costs, he added.
During the Reuters Next conference held in New York, Soliman pointed out that there is good absorption of assets in the hospitality and tourism sector in Egypt, which is one of the areas in which the government is trying to enhance private sector participation and increase revenues by selling state-owned assets.
The Central Agency for Public Mobilization and Statistics is scheduled to release inflation data for October on Saturday.
A poll conducted by Reuters showed that the inflation rate in Egypt is expected to decline in October from a record level of 38 percent in September, with food prices rising moderately, but analysts say that the end of Egypt's battle with inflation is far from over.
The average forecast of 19 analysts surveyed showed annual consumer inflation falling to 37.1 percent from 38.0 percent in September.
CAPMAS data earlier in September showed that the annual inflation rate for the country rose to 39.7 percent during August, compared to 15.3 percent last year.
The agency stated that the general index of consumer prices in Egypt increased by 1.6 percent on a monthly basis during August compared to July, scoring 184 points.
Sky-high inflation
The annual consumer price inflation in Egyptian cities rose from 32.7 percent in May to 35.7 percent in June, its highest rate ever, according to data from the Central Agency for Public Mobilization and Statistics (CAPMAS) on September.

The data showed that the annual inflation rate recorded 36.8 percent for June 2023, compared to 33.7 percent for May and 14.7 percent for June 2022.
The general consumer price index for the reached (177.6) points for the month of June 2023, recording an increase of two percent compared to May 2023.
Reuters polled 12 analysts whose average forecast was that annual urban consumer inflation would rise to 34.5 percent in June from 32.7 percent in May, just below the record high recorded in 2017.
CAPMAS said that the reasons for this jump is the increase in the prices of the meat and poultry by 3.3 percent, the fish and seafood by 2.9 percent, dairy, cheese and eggs by 0.4 percent, the oils and fats by 0.2 percent, fruit by 5.7 percent and sugar/sugary foods with 1.4 percent.