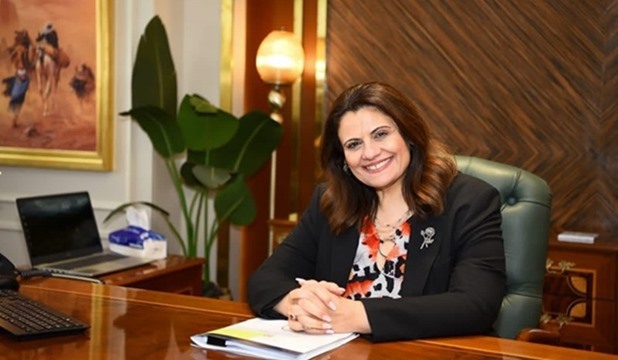 State Minister of Emigration Soha Gendy started, 16-11-2023, a foreign tour to a number of Arab and European countries to urge the Egyptian communities abroad to participate and vote in the coming presidential election due to be held abroad on December 1, 2 and 3.
This comes within the framework of the efforts of the Ministry of Emigration to support the Egyptians abroad and communicate with them in the different issues.
In a statement of the ministry on Thursday, Gendy said that she will meet with the Egyptian communities abroad to urge them to vote in the election and practice their constitutional and national rights.
The tour comes to build on the gains of the Egyptians abroad to practice their political rights, she said.
Gendy asserted the ministry's keenness on presenting all facilities to the Egyptians abroad during the voting process.
Everybody is working on solving any problems that may hinder the electoral process or affect the participation of the Egyptians in the election, she said, adding that the ministry will established an operation room a week before the due date of the election and for three voting days.
She asserted the continuous communication between the ministry and the National Election Authority and the missions of the Foreign Ministry all over the world to answer the questions of the Egyptian expats on the voting process.
Gendy said that she will meet with a number of Egyptian investors during the tour to promote for investments opportunities available in Egypt.