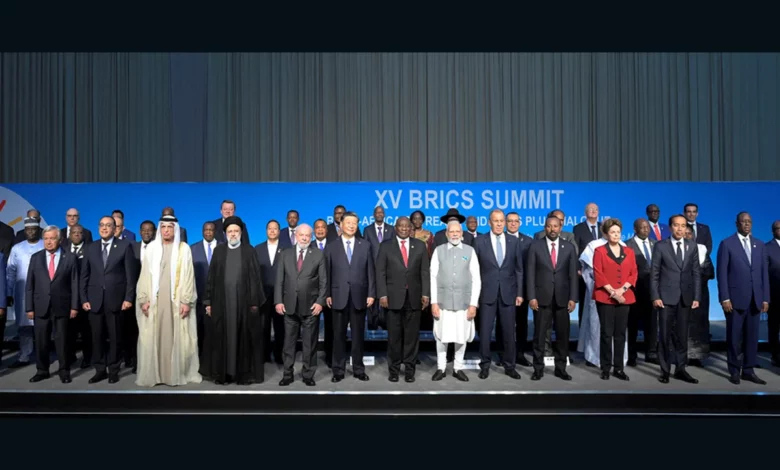 Egyptian Ambassador in Moscow Nazeh al-Nagari took part in a round table organized by Russian Deputy Foreign Minister Sergei Ryabkov for ambassadors of BRICS member states, within the framework of Russia's upcoming presidency of the bloc.
The meeting was attended by BRICS member states and countries that will join the economic group as of the start of 2024, including Egypt.
Participants of the meeting welcomed the new members of BRIC and reviewed the work mechanism of the bloc as well as its multifaceted goals, especially the economic and development ones, the Foreign Ministry said on its Facebook page on Saturday.
They, also, reviewed the priorities of the BRICS throughout its current expansion stage and the future one as well.