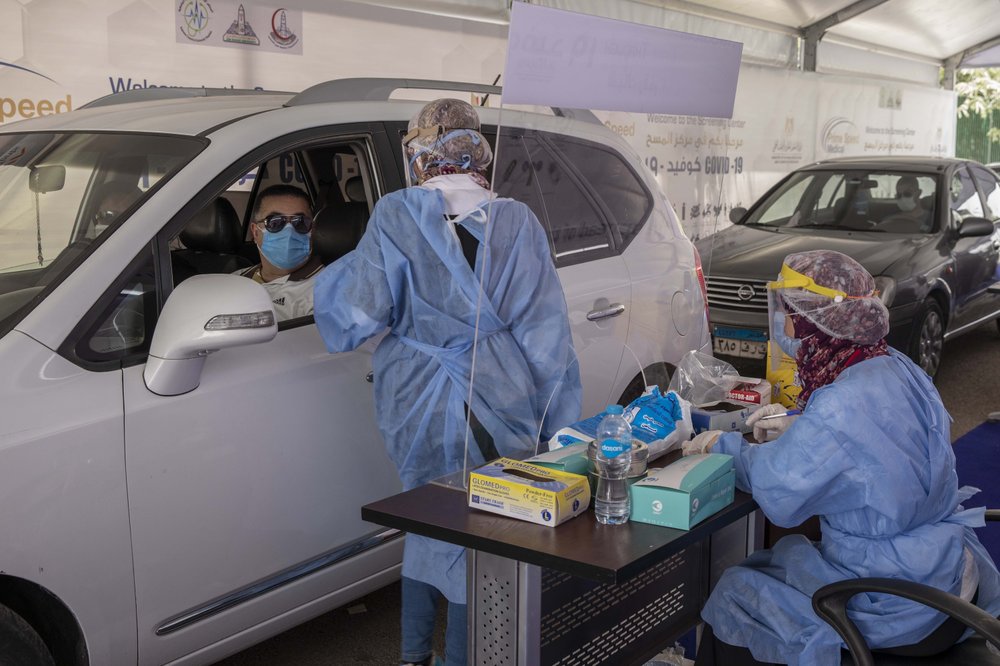 Egyptian authorities have arrested an administrative employee in the Health Ministry's central laboratories who had specialized in forging certificates for negative coronavirus results and was paid LE1,000 for each certificate.
He sought the help of a driver who was also arrested.
According to investigations, the employee came under suspicion after security forces checked for any signs of forgery in official documents.
The two suspects were arrested after official permits were obtained from prosecutors who took over investigations.
The employee faces charges of exploiting the nature of their work and participating with others in forging medical certificates attributed to the Health Ministry.
Egypt's Ministry of Tourism and Antiquities has urged tourism companies across the country not to allow any PCR analysis on tourists to be conducted in private laboratories.
The ministry also called on officials from the Egyptian Travel Agents Associations (ETAA) to only conduct tests at laboratories under the Ministry of Health.
A letter discussing this matter was sent to ETAA president Hossam al-Shaer by the First Undersecretary and Head of the Tourism Companies and Guides Sector at the Tourism and Antiquities Ministry Magdy Shalaby.
Egypt announced on August 20 that starting September every passenger on board its flights to Egypt, regardless of nationality, must have a PCR analysis confirming that they tested negative for the coronavirus.
A cabinet statement explained that this comes as part of efforts by the Egyptian government to combat the spread of COVID-19.
From September 1, all local and foreign passengers must provide a PCR analysis document proving they tested negative for coronavirus within 72 hours of reaching Egyptian territory.