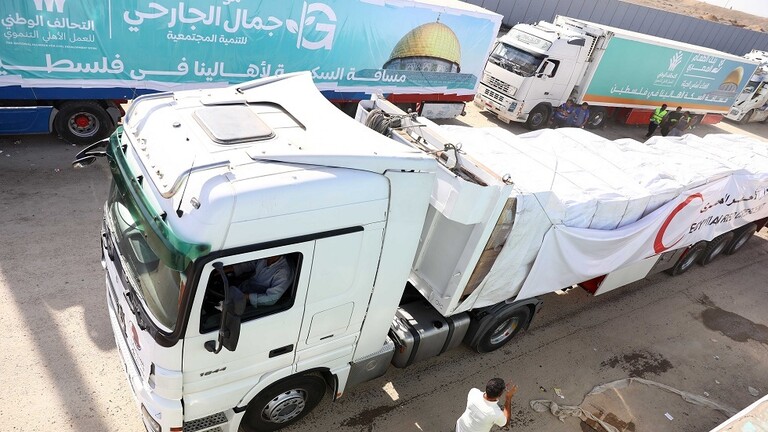 Sources confirmed to the Al-Qahera News Channel that Egyptian pressure on all parties succeeded in restoring the flow of fuel to the Strip.
The channel said that approximately 150,000 liters of diesel are entering from Rafah to hospitals in the Gaza Strip, and fuel trucks are flowing through the crossing to the Gaza Strip.
The first tanker loaded with fuel entered the Gaza Strip via Rafah on Wednesday.
An Egyptian source told RT that "Cairo sent 23,000 liters of diesel to the Gaza Strip." According to joint understandings, it is likely to be used in the work of United Nations agencies especially in relation to diesel-powered trucks for transporting aid distributed by the UNRWA.
The source explained that it is "a step that represents a solution to the fuel shortage crisis, and may be the beginning of the introduction of fuel used to operate hospitals that are suffering from a severe crisis, especially with the efforts and progress that may occur in the file of the prisoner and detainee exchange deal."
Many international relief organizations pressed for the introduction of fuel to restart hospital services in the Gaza Strip, where electricity has been cut off since the outbreak of the war between the Israeli army and Hamas.