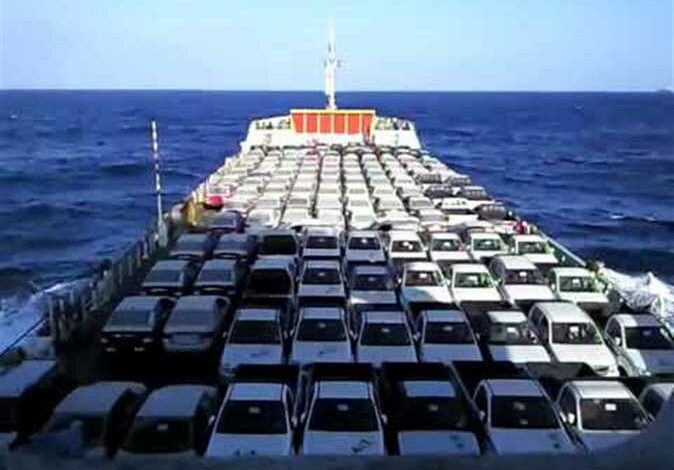 Minister of Finance Mohamed Maait met with the head of the Customs Authority Hisham Ghatouri to review the implementation of the "Facilitation of Importing Cars for Egyptians Abroad" initiative, which recently had a law issued to extend it for three months.
The initiative's app started receiving applications from those interested since Monday, to work on expediting the procedures for issuing "import approvals" for cars for Egyptians abroad.
This contributes to ensuring the facilitation of customs clearance while taking into account the continuation of the permanent committee at the competent customs ports to overcome any obstacles.
The minister stressed the importance of maximizing efforts to communicate with citizens abroad who wish to benefit from the initiative, and to receive their inquiries and answer them immediately.
He noted that the international hotline being launched for the first time will be an effective tool in this regard, and experts will respond to questions with clear answers that explain the steps to overcome any challenges that may face Egyptians abroad.
The reduced customs duty is valid throughout the validity period of the "import approval" extended for five years, he added, and Egyptians abroad are allowed to choose any car and replace it at any time during five years.
Work continues to evaluate cars and determine the amounts due that must be transferred throughout the five years, where the "car lists" are updated according to the year of manufacture in January of each year – as the year of manufacture is the basis for determining the amounts required to be transferred in the bank deposit to the account of the Ministry of Finance at the National Bank of Egypt.
He added that the deposits of Egyptians abroad benefiting from the initiative to facilitate the import of cars are paid on the scheduled dates at the exchange rate at the time of their due date as it is an "obligation on the general treasury".
Whoever wants to withdraw the amounts transferred from their account for the benefit of the Ministry of Finance and exit the initiative after one year from the date of the import approval must submit an application on the electronic platform.
They will receive it at the exchange rate at the time of redemption within three months.
Maait stated that there is a "claim certificate" from the Ministry of Finance, on the general treasury for citizens residing abroad in the amount transferred to the account of the Ministry of Finance at the National Bank of Egypt.
The head of the Customs Authority Hisham Ghatouri said that the international hotline number 15460 has been dedicated for immediate response to inquiries from Egyptians abroad.
The number of specialized employees has been doubled to work around the clock, including holidays and official holidays, he added, in order to ensure the speed of customs clearance procedures.