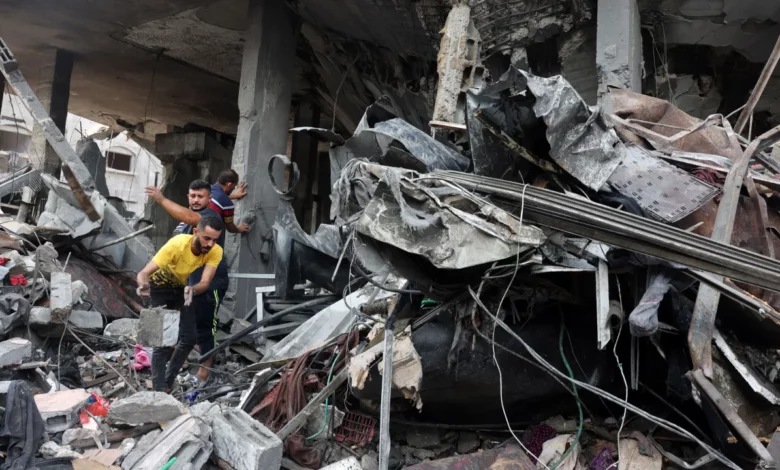 Media reports on Sunday revealed that Egypt has refused to evacuate foreign nationals from the Gaza Strip in response to Israel's refusal to evacuate wounded civilians from hospitals in the Gaza Strip.
The Al-Qahera News Channel quoted the Associated Press as saying that Egypt refuses to evacuate foreign nationals after Israel refused to evacuate more wounded from Gaza hospitals.
Reuters quoted Egyptian official sources as saying that the process of evacuating the wounded from Gaza has been suspended since Saturday.
A security source and a medical source reported that the suspension of evacuations came after an Israeli strike on ambulances.
The Israeli occupation army bombed ambulances in front of the Al-Shifa Medical Complex in Gaza, on Friday, before they moved towards the Rafah crossing to evacuate a number of wounded people to Egypt to receive treatment.