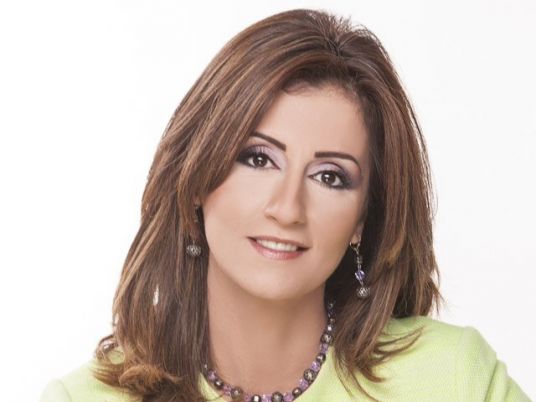 Egypt on Monday arrested and deported popular talk show host Liliane Daoud, security and airport sources said, hours after the Lebanese journalist announced the cancellation of her TV program.
Daoud's deportation comes amid a growing crackdown on media that has seen scores of journalists tried in court and jailed.
Her show, on the privately owned OnTV network, disappeared from airwaves after the channel was sold by billionaire Egyptian investor Naguib Sawiris in May.
"This is a campaign against respectable media and free journalism … all we were doing was presenting a respectable show … so we don't know what we are being punished for," said Amer Tamam, the program's editor-in-chief.
The show, Al-Soura Al-Kamila (the full picture), had drawn both praise and criticism for its coverage of controversial political topics only rarely explored on Egypt's predominantly pro-government airwaves.
Daoud was taken from her home on Monday by passport control officials, who said her work visa was no longer valid following the cancellation of her show, security sources told Reuters.
Daoud's lawyer, Ziad al-Alemi, told Reuters he had been unable to reach his client after she was detained.
"Liliane Daoud has officially been enforcedly disappeared and we are going to file a police report … we do not know where she is," Alemi said.
Airport sources later confirmed that Daoud had been placed on a plane en route to Beirut.
"I am announcing the official termination of my contract with OnTV after five years that began in 2011," Daoud posted on her Twitter account shortly before her arrest.