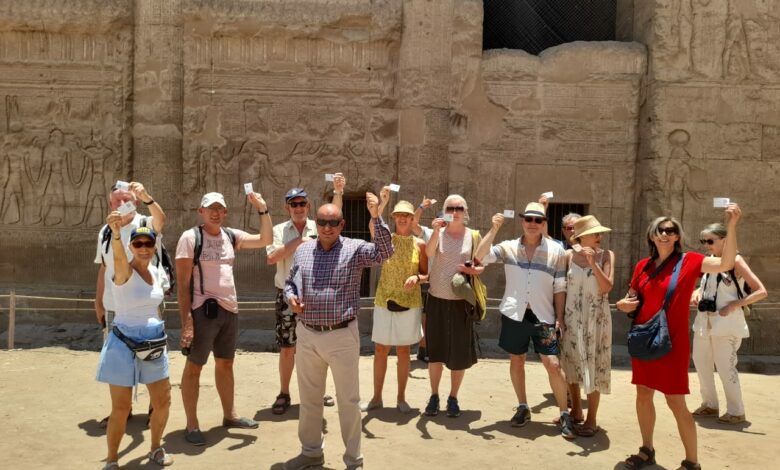 The Egyptian Cabinet has denied rumors shared online claiming it has imposed about US$1,000 on tourists coming to Egypt from various countries.
No decision had been issued in this regard, the Cabinet stressed.
It explained that no new fees have been imposed on tourists entering Egypt, other than the applicable fees for visas to a number of countries.
The Cabinet added that the decision to collect a fee of $1,000 has nothing to do with tourists coming to Egypt for tourism purposes, but rather legalizing and reconciling the status of foreigners residing illegally in the country.
It issued a decision stipulating that foreigners applying to obtain the right of residence for tourism or non-tourism purposes in Egypt, must submit a receipt indicating that they have paid the equivalent of residence fees, latency fines – the costs of issuing a residence card.
According to the decision, foreigners residing in Egypt illegally must regularize their status and legalize their residence – provided that they have a host of Egyptian nationality – within three months from the effective date of this decision, in exchange for paying administrative expenses equivalent to $1,000 to be deposited in an official bank account designated for that purpose.