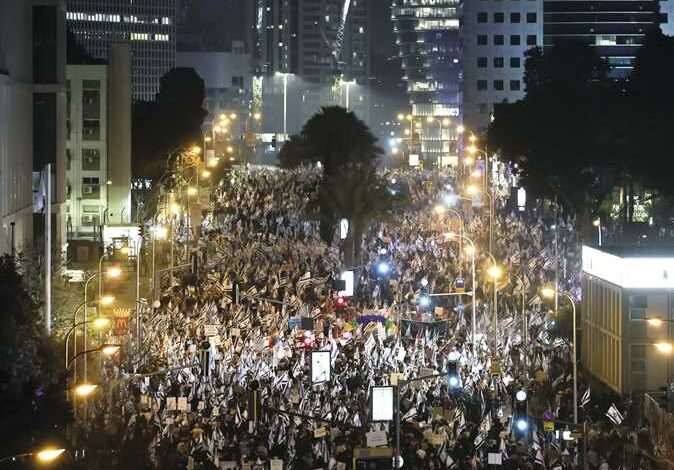 Thousands of Israelis demonstrated on Saturday evening in more than one location, to demand the release of Israeli prisoners held by Hamas in the Gaza Strip and for Israeli Prime Minister Benjamin Netanyahu to step down.
The demonstrations took place in front of Netanyahu's residence in Caesarea, in Jerusalem and in Tel Aviv, and witnessed violent clashes between demonstrators and the police.
Protestors chanted, "We have been abandoned," in reference to Israel's military and political failure to thwart the Qassam Brigades attack on October 7.
The Al-Qassam Brigades, the military wing of Hamas movement, announced on Saturday that 60 Israeli hostages have been killed due to the Israeli occupation army's bombing of Gaza since October 7.
A statement by the Al-Qassam Brigades added: "Twenty-three of the bodies of the prisoners are missing under the rubble, and we will not be able to reach them due to the aggression."