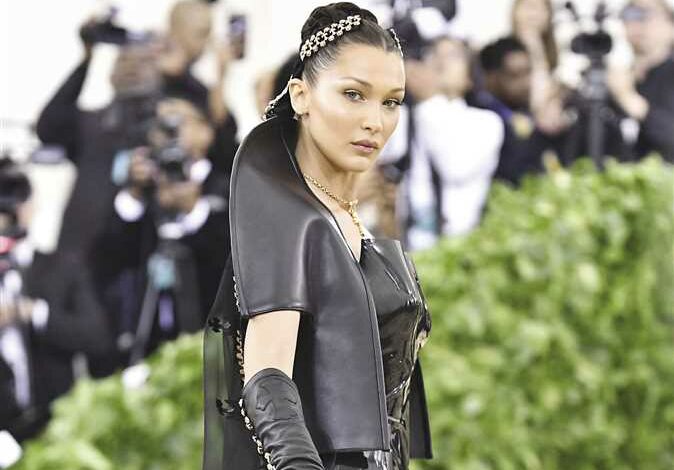 Following the outbreak of Israel's assault on the Gaza Strip, several influencers and celebrities worldwide have lost their jobs simply for declaring their solidarity with the victims of the aggression.
Palestinian model Bella Hadid stood at the forefront of support for the Palestinian cause, turning her life upside down.
Her vocal opposition to the occupation army has earned her death threats, scaring her family, but Hadid refused to remain silent.
This would cost her a deal with high fashion house Dior, who would replace her with Israeli model May Tager.
Dutch football player of Moroccan origin Anwar Al-Ghazi, who lost his contract with the German club Mainz due to his support for the Palestinian cause.
Speaking on the loss of his job, Ghazi wrote: "Losing my source of livelihood is nothing compared to the hell being waged in Gaza."
The American model and interior designer Camilla Dieter paid dearly for a post she published on her Instagram account, in which she compared Israel to Nazism.
She was expelled from the Elite fashion agency in New York City on charges of broadcasting hate posts and was charged with anti-Semitism.
Egyptian blogger Karim Qabbani published a video clip of himself on TikTok in which he talked about the current events taking place in the State of Palestine as a result of the attacks and crimes of the Israeli occupation forces.
This video in support of Palestine caused him to be fired from his job at a company in France, and he was accused of having inflammatory, controversial opinions.
These positions were widely supported on social media.
"The words and positions of celebrities in support of Palestine on social media and their boycott of anything related to the Zionist entity is a very important thing… and despite their loss, they gained the masses and their popularity." And we will continue to remember what everyone did.. Time does not forget," one user wrote.
Another account said: "Celebrities' words are influential, and their support for the issue makes a difference, defines it, and communicates the issue to the largest possible number of people."