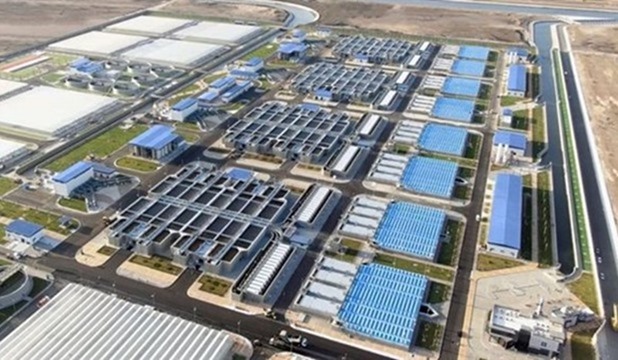 The state was able to put Sinai on the map of comprehensive and sustainable development and lay down security and stability in addition to eradicating terrorism, the cabinet's media center said.
This came in a video published by the cabinet's media center which sheds the light on the efforts of comprehensive and sustainable development in Sinai under the rubric "development of North Sinai.. management and challenge".
The state worked on developing North Sinai via putting strategic plans and depending on effective tools to render the development efforts successful in a way that suits the geographic importance and demographic nature of the governorate.
The video pointed out to the development efforts within nine years in the different sectors in Sinai, adding that the volume of investment reached more than EGP 600 billion.
In the video, North Sinai Governor Mohamed Abdel Fadeel Shousha reiterated that the state is keen on perfectly utilizing the governorate's resources, pointing out that imposing security and stability will not be complete without development.
Meanwhile, a number of tribe chieftains and residents in Sinai highlighted the change that took place in the governorate and the stability of the security conditions.
They lauded the services of education, health, sports centers and internet.
The video tackled the most prominent station for water desalination in North Sinai.
It also highlighted the efforts exerted to develop Arish port that was implemented with the cost of EGP 4 billion.