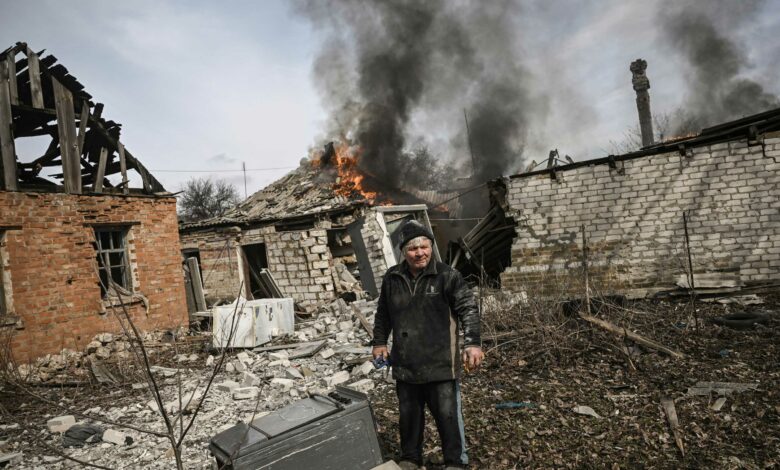 Fighting has raged around the eastern Ukrainian city of Bakhmut for weeks as Russian forces and Wagner mercenaries have attempted to capture it, in the face of dogged Ukrainian resistance.
Earlier this month, Ukrainian President Volodymyr Zelensky told CNN that Russian troops would have an "open road" to capture key cities in eastern Ukraine if they seized control of Bakhmut.
In the last 24 hours, Russian forces have continued to focus their attacks in the Bakhmut direction, Serhii Cherevatyi, spokesman for the Eastern Grouping of the Ukrainian Armed Forces, said on national television Tuesday.
Over the last day, the enemy fired 178 times from cannon and rocket artillery in the Bakhmut sector," Serhii Cherevatyi said.
He added that "26 combat engagements and 1 air strike happened."
In the area of the city of Bakhmut itself, 59 attacks and 13 combat engagements took place, Cherevatyi said.
Heavy Russian artillery fire has also continued in the Lyman-Kupyansk direction, with "several hundred attacks per day, usually more than 300, sometimes more than 400," he said, adding that there were 344 attacks and 17 combat engagements over the last 24 hours in the area.
"In that direction, the enemy also began to use armored vehicles more often, usually standard Soviet or Russian vehicles," Cherevatyi said. "The only new weapon is a Lancet drone. This is something that they have not used on a massive scale before."
Russian and Ukrainian forces are caught in a grinding battle for control of the eastern Donetsk region, in scenes of some of the most intense fighting during the invasion.