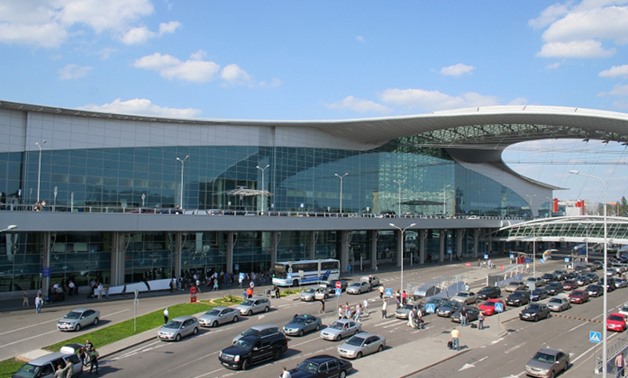 Egyptian TV host Amr Adib commented on statements from Prime Minister Mostafa Madbouly regarding the government's intention to offer the management and operation of airports and ports to private sector, and further called for a tender to manage the Cairo International Airport.
During his show "al-Hekaya" (The Story) on Sunday, Adib noted that he has been calling for this matter for a long time, and expressed hope that there will be seriousness in implementing this move.
"Okay, there are no countries that manage these things. You land at international airports managed by companies for other countries. I am talking about European and American airports, ports in the Far East and many places. Let the state get out of managing things and cling to the reins of institutions for short-term historical and utilitarian purposes," he explained.
He continued: "It is time to have an airport into which money, expertise, and new blood can be pumped. All of our airports have been managed in the same way for decades. In the end, our airports are improving, but they need to grow. You are talking about ambitions to increase tourism. Who will make these investments?"
"As a state, you have a great and large gate. Anyone who manages it will earn a great income. Come, investors, and I, as a state, will be organizing. I will not bring anyone to whom I will give the key to the country and leave," he added.
"We (should) conduct a global tender and practice. Who wants to manage Cairo International Airport, and we are starting to experiment in Terminal II or III. It is time to get out of the government's cloak, but be serious. We have been hearing this talk for years."