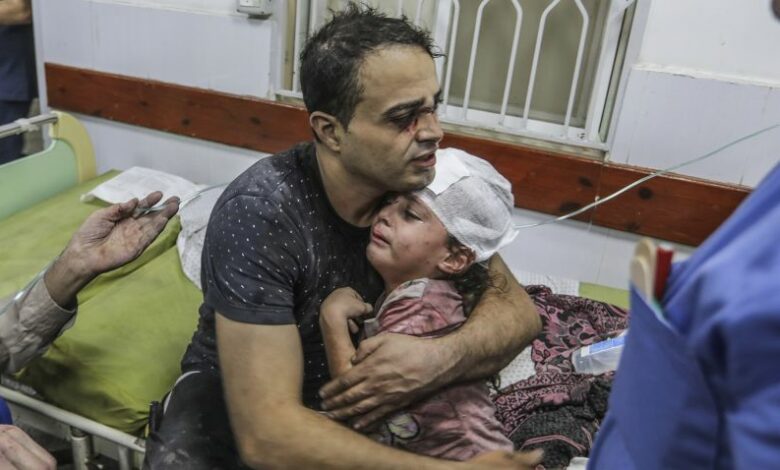 Amnesty International has collected a million signatures from people around the world on a petition demanding an immediate ceasefire in the Gaza Strip.
The organization's director of research, advocacy activities, policies and campaigns, Erika Guevara Rosas, said in a statement issued Sunday that the world is watching with horror the loss of more civilian lives in the midst of the ceaseless Israeli bombing and ongoing ground operations.
She added that the continued shooting means further expansion of this unprecedented humanitarian catastrophe.
Rosas continued, "Israel's tightening of its siege on Gaza has left two million people without access to drinking water, food, medical supplies, and fuel, leading to the collapse of the health system at a time when the number of wounded exceeds 25,000 people."
At least 1.5 million people were forcibly displaced from their homes to the south of the Strip.
She added, "The signatories of the petition called for the protection of civilians, at a time when hundreds of thousands continue to protest around the world to demand a ceasefire, yet their calls have fallen on deaf ears from the international community."
Occupation authorities continue to dehumanize Palestinians in their speeches, she said, as their forces bomb densely populated refugee camps, hospitals, UN-run schools, bakeries, mosques, churches, roads, and civilian homes, eliminating entire families.
She stressed that the international community's inaction is a disgrace to humanity in light of more than a month of civilian bloodshed, destruction, and unimaginable human suffering in Gaza.
Rosa called for international action to achieve an immediate ceasefire, prevent further loss of civilian lives and allow aid to reach those who need it most.
The Ministry of Health in Gaza announced that the toll of dead and wounded as a result of the ongoing aggression on the Gaza Strip since October 7 has risen to 11,025 dead and more than 27,000 injured so far.