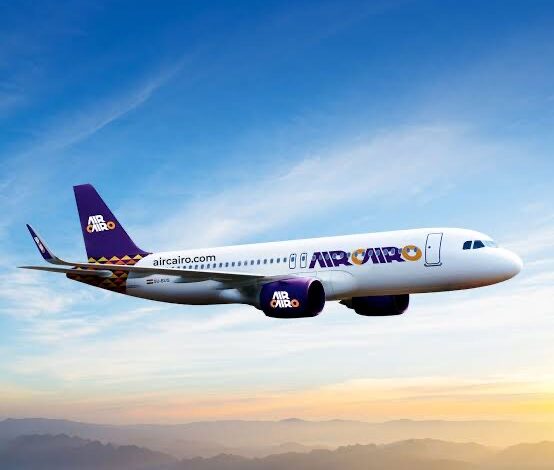 Air Cairo, one of the companies affiliated with the Civil Aviation Ministry, announced the opening of direct flights from several Russian cities to the Egyptian tourist attraction cities Sharm el-Sheikh and Hurghada.
The company is scheduled to operate flights from Moscow, Yekaterinburg, and St. Petersburg to Sharm el-Sheikh and Hurghada, at a rate of 21 flights per week.
The first flight was operated on Thursday, at a rate of seven flights per week to Sharm el-Sheikh.
The company now operates three flights from the Russian capital, Moscow, in addition to two flights each from Yekaterinburg and St. Petersburg, increasing to 14 flights per week from the three Russian cities to Hurghada, starting mid-November.
This comes as a continuation of the Ministry of Civil Aviation's ambitious plan to open new markets that contribute to the development and revitalization of air and tourist traffic arriving at Egyptian tourist attractions.
Minister of Civil Aviation Mohamed Abbas Helmy confirmed that Air Cairo aims to develop and strengthen its air fleet, continue to modernize it, and maintain the improvement of the level of services provided to travelers.
The Ministry of Civil Aviation is pursuing a strategy to increase operation rates in accordance with the supply and demand policy and open new points and markets to stimulate tourist traffic arriving at Egyptian tourist destinations, especially Russian tourism, he said.
The Chairman of the Board of Directors of Air Cairo, Hussein Sharif, indicated that the company is studying during the current period the ability to open new markets with multiple and different components while enhancing the company's chances of presence in tourism exporting markets such as Russia.