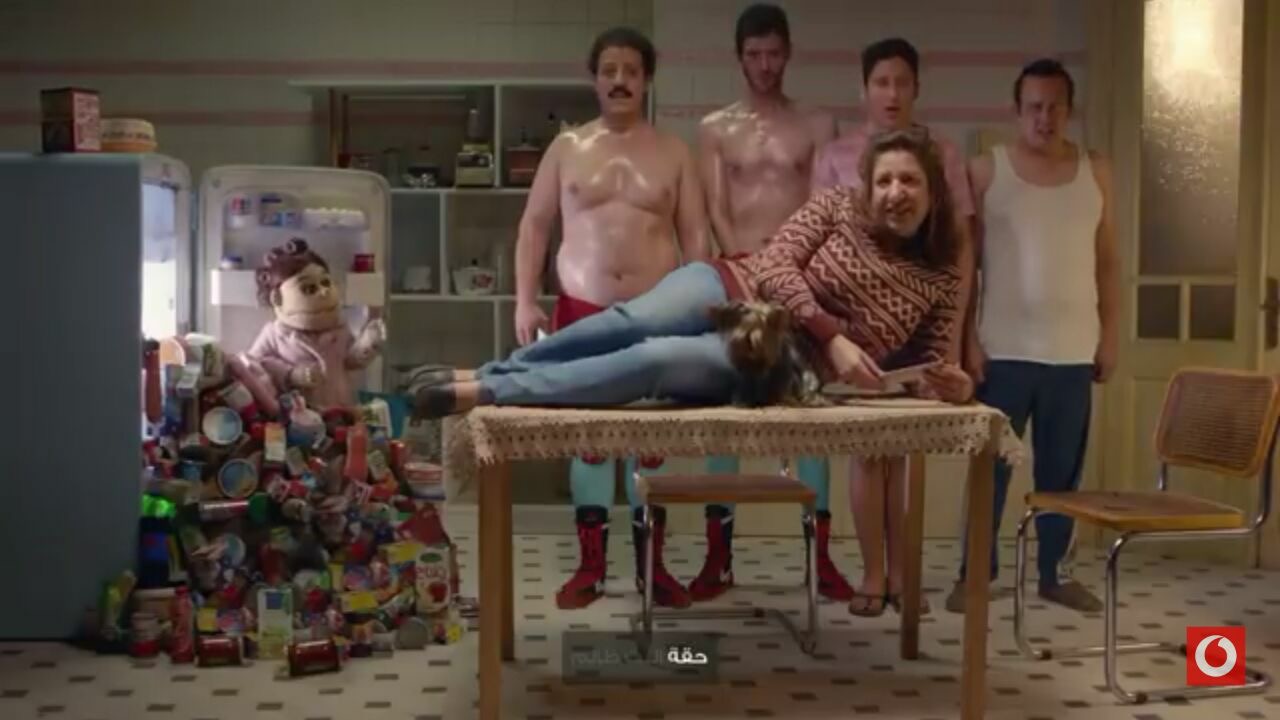 According to the Masrawy news-portal , Egyptian state-run television channel Maspero refused to air the latest Vodafone commercial featuring the popular puppet star 'Abla Fahita', after accusing the commercial of "playing with words to give a different meaning than the original meaning of each, which lowers general taste," making it unsuitable for children.
The commercial revolves around a song performed by Abla Fahita, which describes everyday problems Egyptians are facing with the internet, especially with internet prices and the fact that internet bundles usually end so quickly.
It then repeats a phrase saying, "Really, the internet is unfair, and the bundle that ends never comes back."
The problems are voiced by characters in the advert.
The commercial also touches upon instances of online flirting and "scandalous videos."
Abla Fahita rose to fame in 2011 after airing her show 'El-Duplex' on entertainment channel CBC. The satirical show comments on societal problems in an ironic way; Abla Fahita's quick wit and humorous lines attracted large audiences almost instantly.
While the show focuses on societal issues, it generally refrains from commenting on political affairs.
Abla Fahita's show followed a similar path to its predecessor, Bassem Youssef, whose satirical show 'Barnameg El-Barnameg' was one of the most popular and widely-viewed shows of all time on Egyptian television.
Nicknamed by foreign media as the "Egyptian John Stewart's Show", it was highly politicized and openly critical of various governments, including the ousted Muslim Brotherhood rulers and Abdel Fattah al-Sisi's current government.
Controversy has continued to surround Abla Fahita's show, particularly due to the fact the performing hand behind the puppet remains private knowledge, although rumours have circled suggesting it could be Hatem al-Kashef, an actor and scriptwriter.
Egyptian authorities' crackdown on television, entertainment, and popular culture has heightened in the past few months.
In November, Egyptian authorities sentenced singer Shima to two years in prison for a 'provocative' music video, Andi Zoroof, (I have Circumstances).