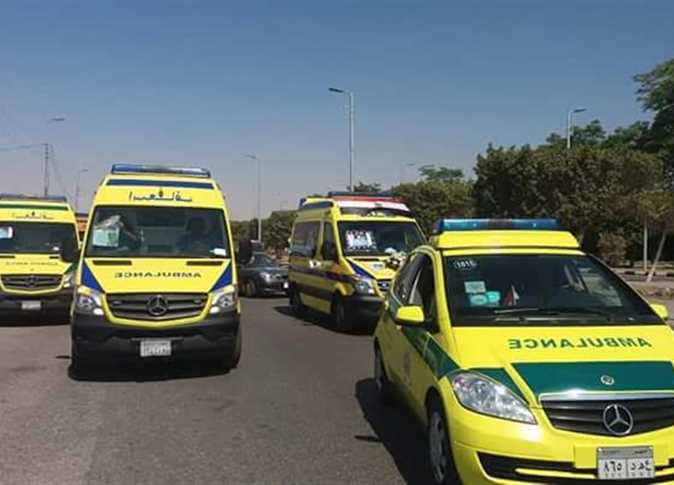 Al-Qahera News Channel reported a short while ago, that the Palestinian Crossings and Borders Authority said that the Egyptian authorities had allowed the entry of seriously wounded from the Gaza Strip for treatment inside Egypt, starting from Wednesday morning.
The channel said in a breaking news report quoting the Palestinian Crossings and Borders authority: "Egypt informed us that 81 Gaza citizens who were seriously injured will travel to Egypt tomorrow to receive treatment."
In a related context, the Palestinian Ministry of Health said that the Israeli occupation had carried out a massacre in the past few hours after shelling the most densely populated Palestinian camp in the Gaza Strip, which is the Jabalia camp, which killed about 400 people, most of them children, and injured hundreds, doubling the number of wounded and martyrs since the start of the Israeli military escalation on the Gaza Strip.
Meanwhile, North Sinai Governorate is racing against time to complete the construction of the field hospital in Sheikh Zuweid city, which the governorate is implementing in cooperation with the Directorate of Health Affairs in the governorate.
Mohamed Abdel-Fattah Shosha, Governor of North Sinai, pointed to the establishment of a field hospital in Sheikh Zuweid city, and another hospital in Bir al-Abd city, with the aim of increasing the number of beds in the governorate in preparation for receiving the Palestinian wounded.
The governor added that the hospitals in the governorate have a capacity of 300 beds in addition to beds for critical cases and intensive care, where the governorate's capacity is being raised to 400 beds, with each field hospital having a capacity of 50 beds.
The governor pointed out that the field hospital will be equipped with medical teams of different specialties, medicines, and medical supplies, and that the field hospital in Sheikh Zuweid will be ready once the Palestinian wounded arrive, where the field hospitals will assist in treating the wounds of the Palestinian patients.