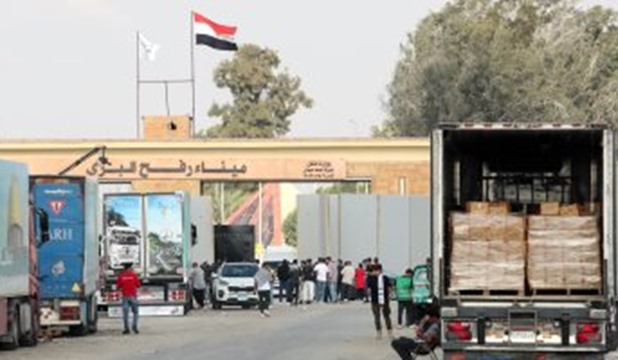 Decent Life Foundation announced that a second convoy carrying humanitarian and relief aid supplies to the Palestinian brethren in Gaza headed towards Rafah crossing on Saturday 04/11/2023.
The convoy includes 15 trucks loaded with food supplies, water and necessary medical supplies, it said.
The foundation launched "From A Human Being to A Human Being" initiative to support Gazans and prepare for the delivery of more humanitarian aid and relief supplies to the war-ravaged Gaza Strip.
This comes under the directives of President Abdel Fattah El Sisi to present immediate humanitarian support and relief to Palestine.